We have withdrawn two articles that we had posted in CBT News on February 18, 2011.
The first article was titled: "Study Shows Cognitive Behavioral Therapy, Exercise Are Safe Ways to Treat CFS (Chronic Fatigue Syndrome) Symptoms." We mentioned an article from WebMD titled "Therapy, Exercise Help Chronic Fatigue Syndrome" (dated 02/18/2011). At that time, a large scale study had reported that "Cognitive behavioral therapy and exercise, in conjunction with medical care, are safe and effective ways to treat some of the symptoms of chronic fatigue
The second article was titled: "Study Says 2 Therapies Help Fight Chronic Fatigue Syndrome." That article referenced an article in HealthDay News and stated that "patients struggling with chronic fatigue syndrome may be helped the most when standard treatment is coupled with cognitive behavior therapy or exercise therapy, new British research suggests."
IMPORTANT UPDATE: Since that time, it has been reported that the strength of evidence for exercise and CBT is low. Therefore, they are not currently recommended treatments. Unfortunately, evidence for effective treatments for CFS remains limited.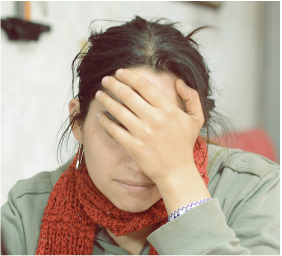 We aim to be as accurate as possible in the news we post on our mindovermood.com site. It is not our mission to promote CBT for all matters. We are evidence driven and when the evidence accumulates to show an effect, or lack of an effect, we will post those results here.
This is a reminder to always check the latest empirical findings. Scientific evidence is an accumulation of data. As that data increases, findings may change.